Classical Strategies for Effective Herbal Formulation: A Master Class with Heiner Fruehauf
14-MONTH CERTIFICATE PROGRAM
For years, customers have asked when Heiner Fruehauf will teach a course where he outlines his system of Chinese herbal formulation, which is the foundation for the Classical Pearls line of remedies and used to treat the complex diseases of our time.
That course series has finally arrived!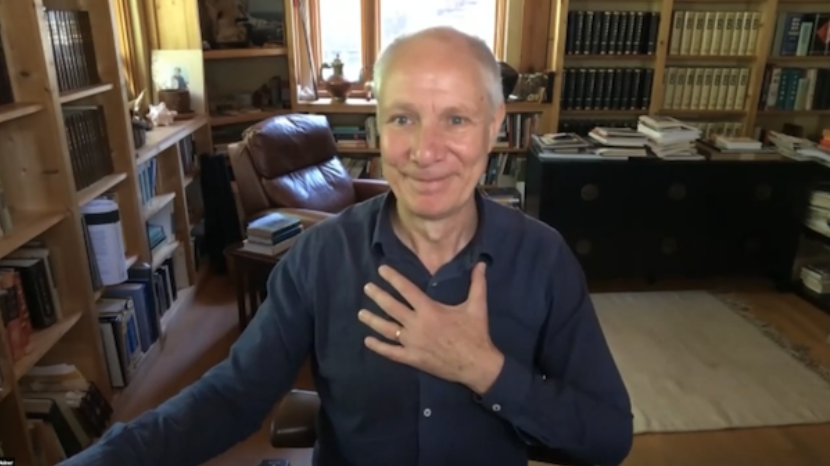 Classical Pearls is pleased to sponsor this herbal certificate program, presented by The Healing Order, Heiner's wellness center and educational initiative, and hosted by our educational partner Net of Knowledge. We are offering a registration discount to all Classical Pearls customers.
At the pinnacle of his academic and clinical career, Heiner is offering a 14-month master class where he will systematically present the use of Chinese herbs and synthesize the essence of his academic and clinical insights into the science of classical Chinese herbal formulation.
In a journey that will embed foundational principles in the context of real clinical cases, you will explore the nature and energetic properties of lead herbs, the qualities and character of herb pairs, and the nuanced distinctions between related formulas within a given herb family. In particular, Heiner will share his experience in modifying and combining classical formulas to treat the most difficult disorders of our time. This is the system he used to create the Classical Pearls line of remedies.
The real magic of this course series will be the opportunity to engage a year-long conversation with Heiner and your cohort, discovering and embodying the insights Heiner has gained during his long career at the leading edge of research, teaching and the clinical application of Chinese herbal formulas. You will learn to be creative and flexible in approaching even the most challenging of modern conditions using successful strategies rooted in the ancient (yet timeless) understanding of the laws of nature.
Heiner has never before presented his life's work in classical Chinese herbal medicine in such an accessible forum. This program is undeniably a once in a lifetime experience that we are excited to share with you!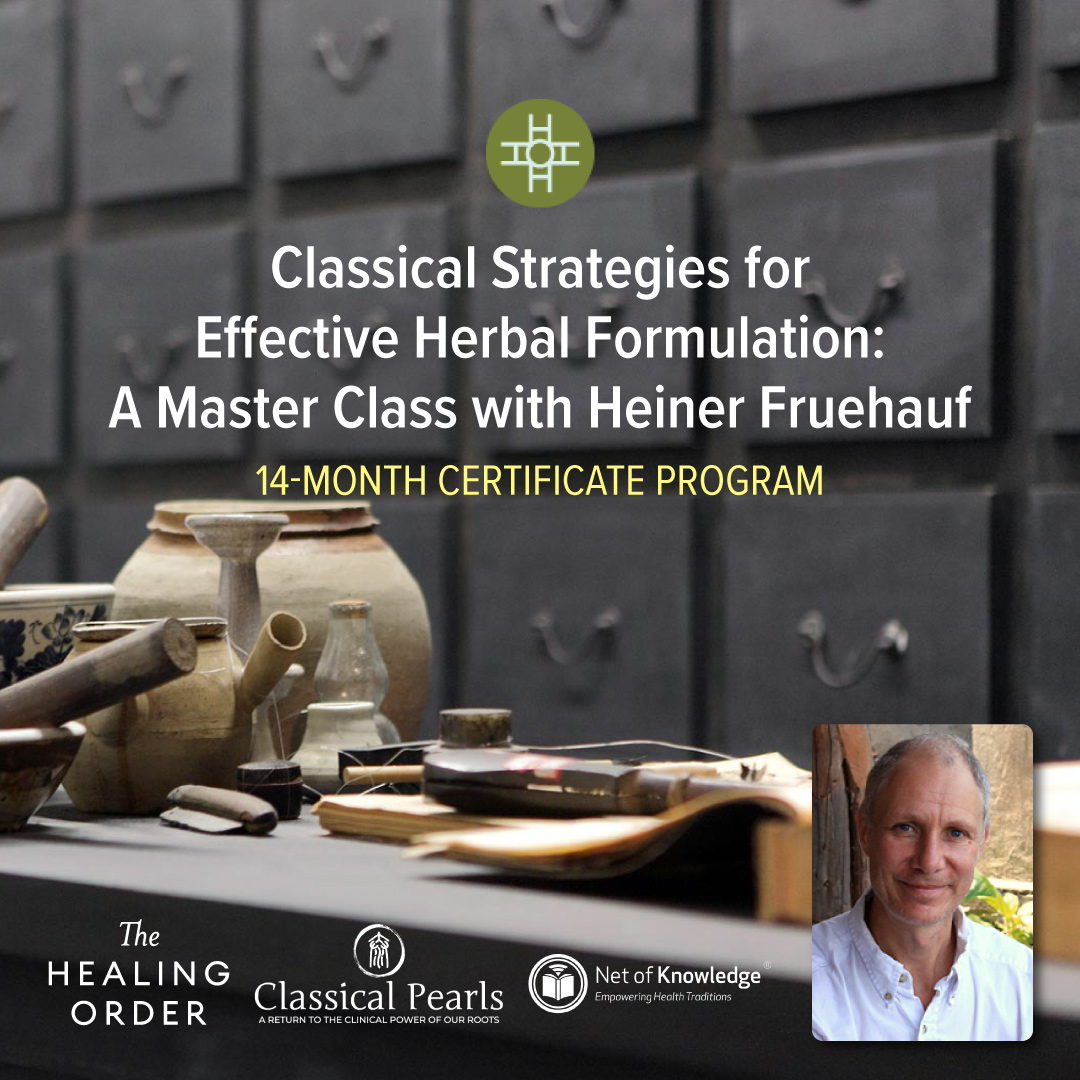 Begins March 11, 2023
MEETS ONLINE EVERY OTHER SATURDAY, 10AM - 12:30PM (PDT) FOR 24 SESSIONS
This program is sponsored by Classical Pearls and presented by The Healing Order, who is partnering with our educational affiliate Net of Knowledge to deliver the program on their professional global learning platform, built for TCM and integrative health practitioners.

Some highlights of this program
Heiner will share his knowledge and wisdom from over three decades of clinical practice, teaching, and studying with herbal masters in mainland China
Understand Heiner's system of herbal formulation, which is the basis for the Classical Pearls line of remedies and used to treat complex modern diseases
48 PDA points from NCCAOM, California and Florida pending
Q&A period is part of each class session where you can ask Heiner questions directly
Recordings of each live class are available after each session, with lifetime access in your Net of Knowledge account
Certificate of Completion in Classical Chinese Herbal Formulation
Easy to access student account with notifications, course recordings and resources, professional information, and PDA certificate delivery
$100
DISCOUNT
for Customers of Classical Pearls
(practitioners and students)
Valid for both Professional and General registration levels
Expires February 9
CODE AT CHECKOUT:
PEARLS100
We encourage you to explore the course page for more complete details about this series!