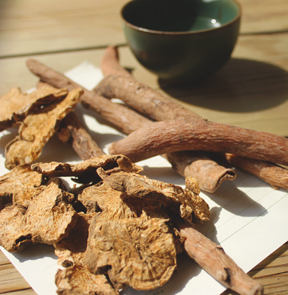 Your patients are our patients.
Our commitment is to help you serve them better.
At the heart of Classical Pearls is the desire to put effective and safe tools in the hands of every chinese medicine practitioner, whether they feel confident in their herbal training or not, that they have a toolset and a set of instructions that can help them to give their clients this everyday type of internal acupuncture that is needed to slowly over months and perhaps years, turn around degenerative disorders that otherwise will keep deteriorating.
Secondarily, Classical Pearls products are designed to give patients and conditions that enter the practitioner's practice who does not specialize in the treatment of chronic and recalcitrant diseases: the common cold, asthma, allergies, hot flashes, and other kinds of female problems.
All Classical Pearls formulas are specially designed by Heiner Fruehauf, Ph.D., according to the principles of classical alchemy in the classical medical texts, and backed by over 20 years of clinical and personal experience.
Every formula contains a complex and precise number and amount of ingredients in order to balance the formula properly, so that formulas can be combined or used individually over a long period of time, thereby affecting deeper constitutional conditions.
Alchemical Integrity and Formula Architecture
The Classical Pearls formulas are designed with simple, classically rooted principles as written in the medical classics, and fine tuned for the treatment of both everyday conditions and chronic and recalcitrant diseases. We focus on the synergistic "fusion" effect of herb combining, integrate the deepest classical level of organ network pathology, and pay strict attention to the inherent yin-yang balance in our formula design.
All formulas are designed with a flexible, experience-based approach in mind, allowing practitioners to modify dosages and combine formulas based on patient symptomology. As the arc of the condition changes over time, so would the dosages and formulas.
Modular Formula Families
The Classical Pearls products are designed as a modular approach to chronic health problems. Chronically ill patients typically need to take herbs for a long period of time. In this process, the universal laws of healing require that the same direction or therapeutic "ballpark" (fang) is being addressed, while remedy fatigue needs to be avoided by making minor changes to the herbal approach. This was also Samuel Hahnemann's intention when he first outlined the laws of homeopathic therapy: he recommended using the same constitutional remedy, but at different potencies as time went by.
A general rule of long-term herbal therapy is that the higher the prescribed dose is, the sooner the remedy needs to be modified. For instance, if 3 capsules taken 2x/day can safely be imbibed for 3 months, the same remedy taken at a rate of 6 capsules 2x/day may need to be changed to a similar "sister remedy" after 4-6 weeks.
Alchemical Integrity: The Treatment of Chronic and Recalcitrant Diseases
In this video, Heiner Fruehauf, PhD, LAc, speaks about treating chronic and recalcitrant diseases, and the importance of formula alchemy in the Classical Pearls product line.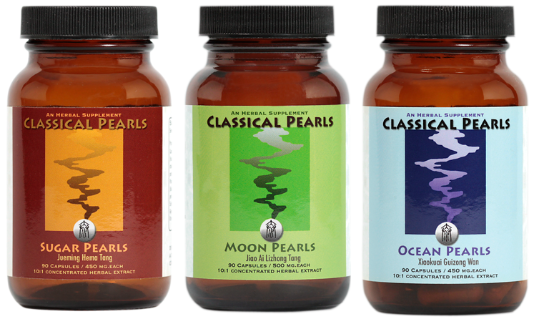 Choosing a Remedy
When choosing remedies that can be used to alternate a prescription for long-term patients, the following points should be taken into consideration:
Similar action: i.e., calming, or descending, or astringing, or gynecological effect
Overall cooling versus overall warming effect
Overall excess removing versus overall tonic effect
Similarity of ingredients (cinnamon family, aconite family, etc)
Need Additional Support Using Classical Pearls Products?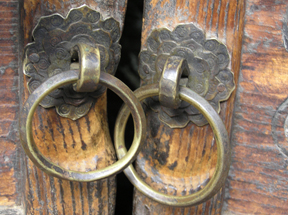 This website is a wealth of knowledge. Please consult the General Dosage Guidelines page; the individual formula pages for Therapeutic Principles, Indications, Formula Architecture, and Differentiation; Resources such as our articles and webinars; or contact us by phone or email with product questions and for clinical support.
OUR TEAM IS HERE TO HELP!
Contact Product and Clinical Support
Additional Resources